Camp Map
Scroll over the map, and click on highlighted areas to view photos and additional information about campground attractions.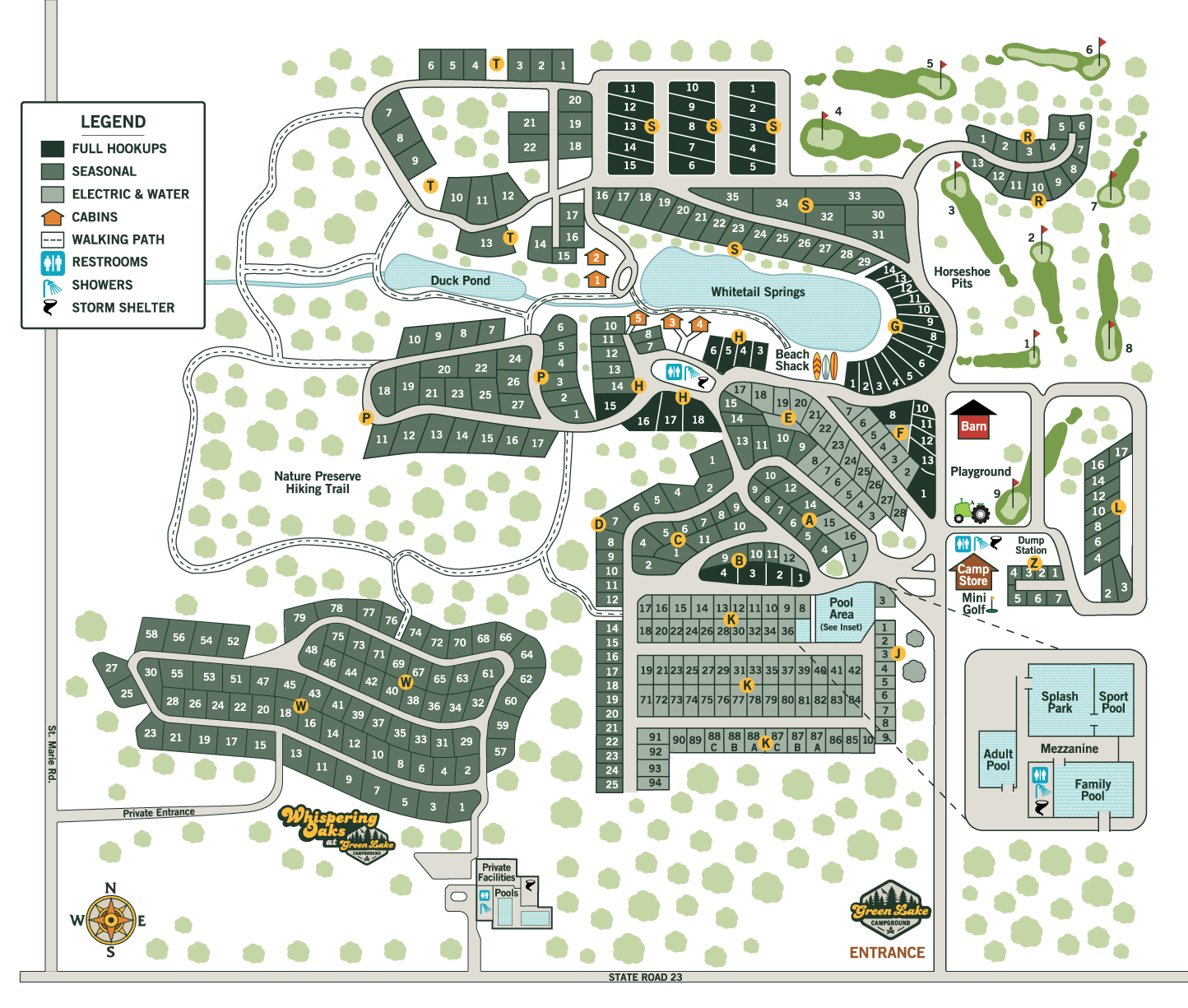 The Links at GLC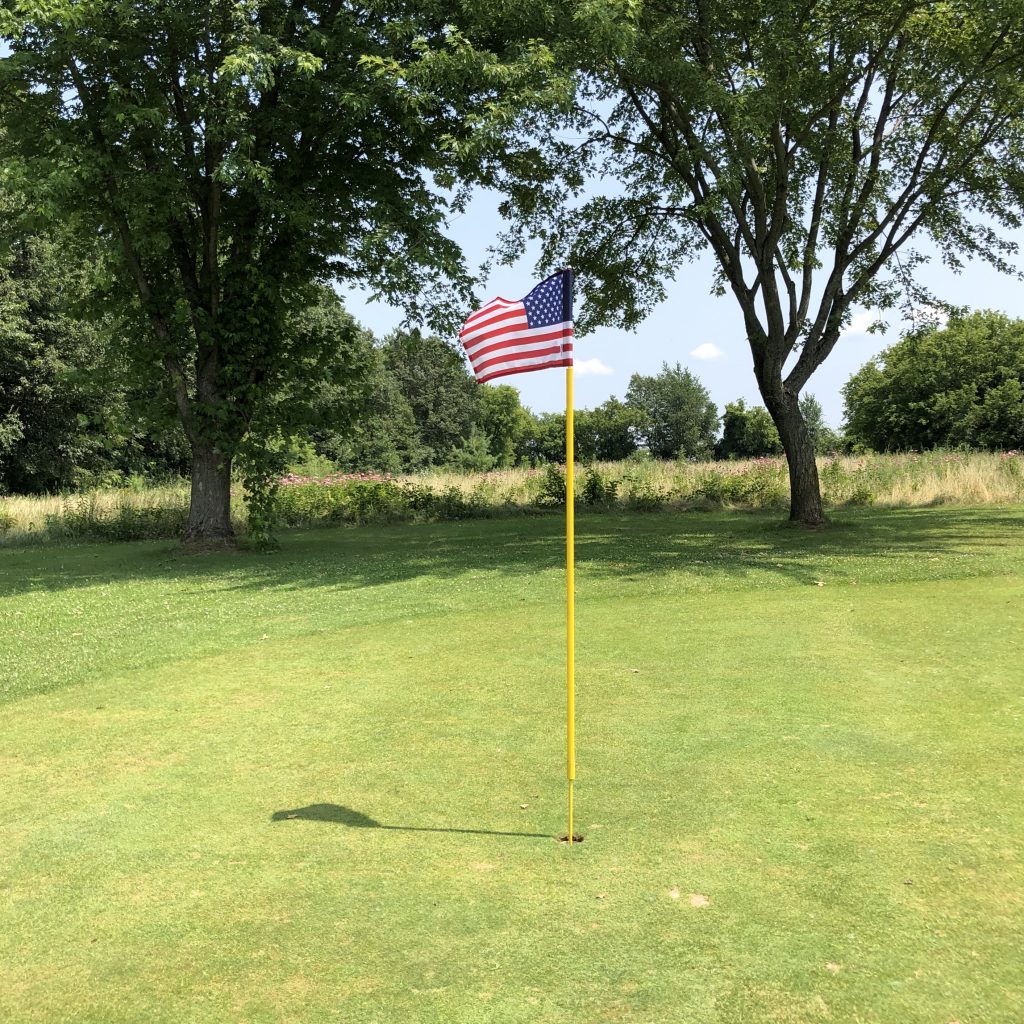 Wisconsin's only campground with a golf course! The Links at GLC is an enjoyable 1300 yards long with nine holes ranging from 57 to 178 yards. Golfing is free with unlimited play for campers; fun for experienced players and those learning the game. Don't forget to bring your clubs!
Beach Shack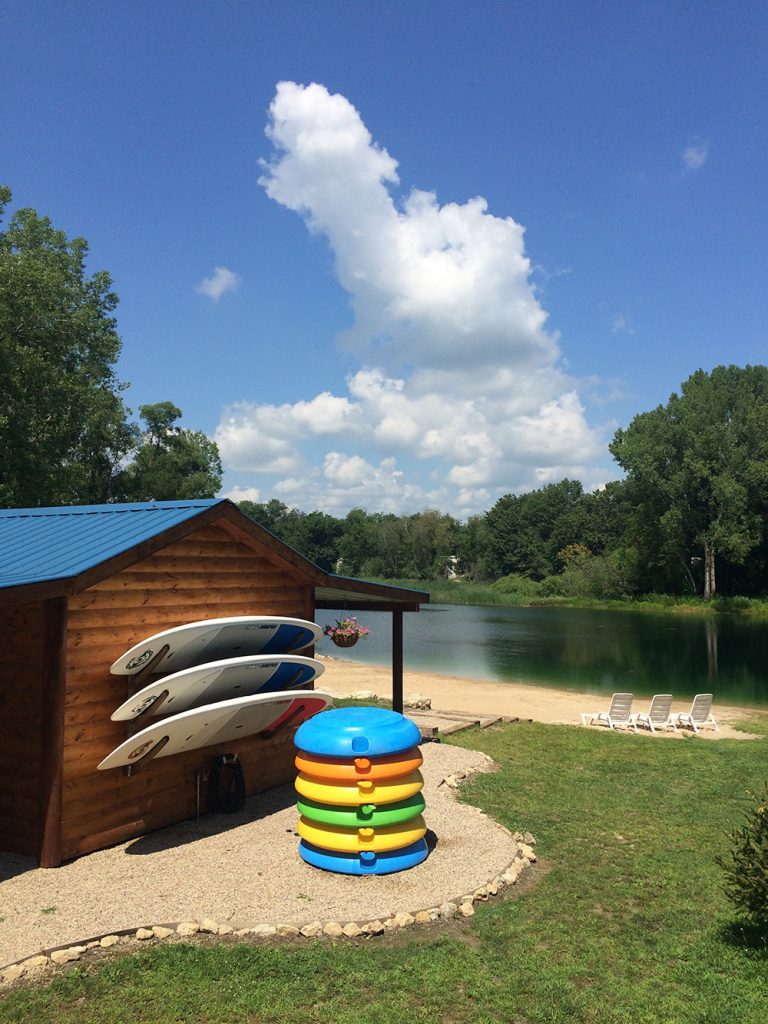 The Beach Shack offers paddleboard, kayak and bicycle rentals to provide a fun way for campers to explore the campground. The calm waters of Whitetail Springs are a great place to learn how to paddle, and our crew will help launch & instruct campers on their adventure.
Aquatic Center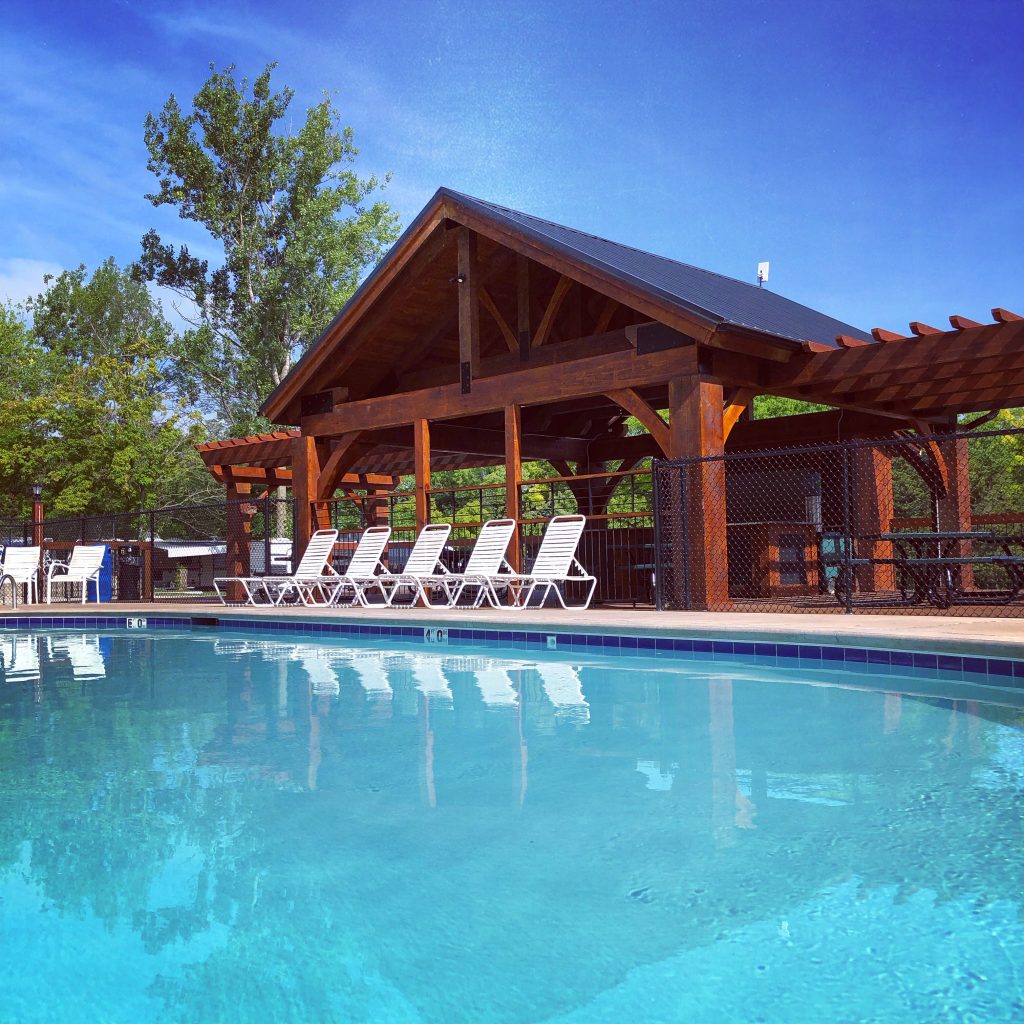 Jump in! Green Lake Campground offers four pools: the family pool, the adult-only pool, the splash park and the sport pool. Our pools are heated, and crystal clear. Relax and refresh in the water, soak up the sun poolside, or enjoy refreshments on our beautiful mezzanine!
Whitetail Springs
Relax on the beach, fish from shore, or take a ride on a paddleboard and enjoy our three-acre spring-fed lake. Visit our Beach Shack for snacks, refreshments and watersport rentals.
Duck Pond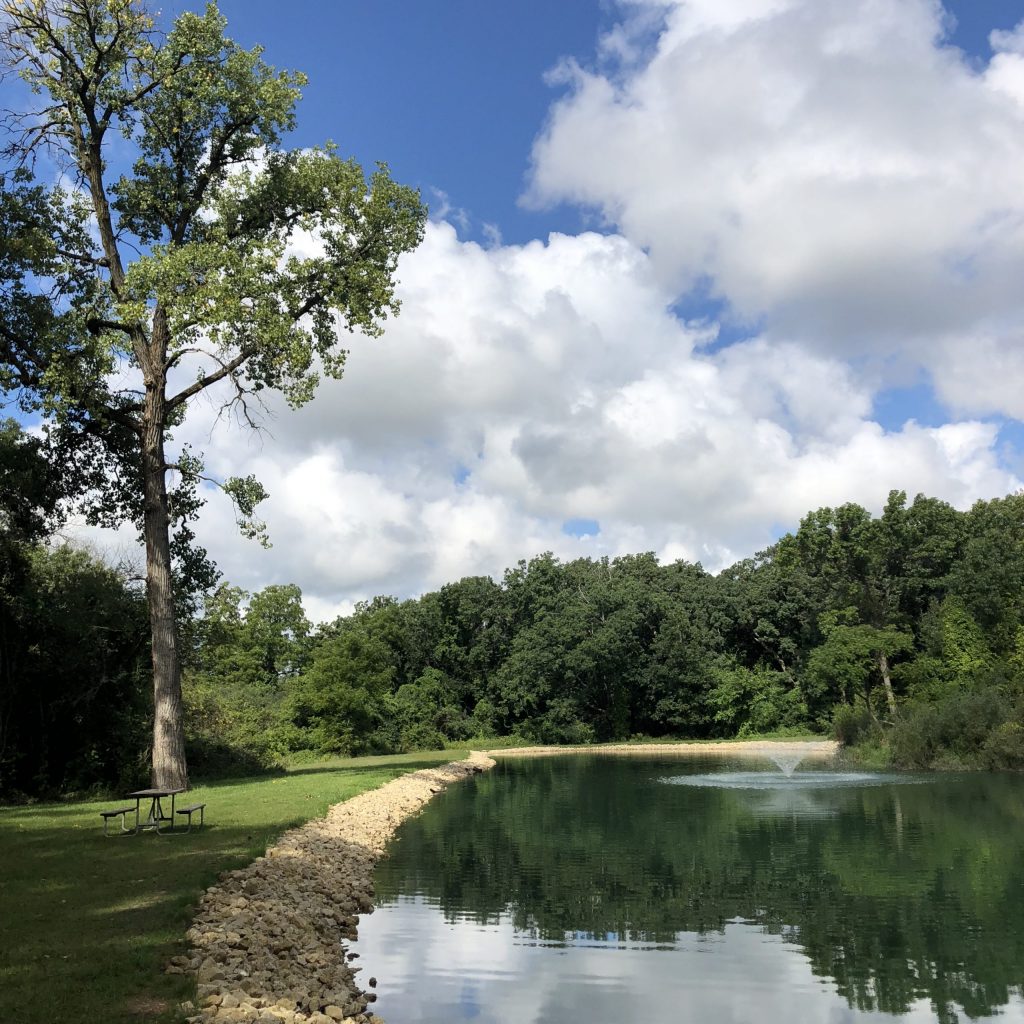 Enjoy a picnic overlooking the Duck Pond and relax to the sights and sounds of nature. Bring your fishing pole, or simply take in the beautiful environment.
Barn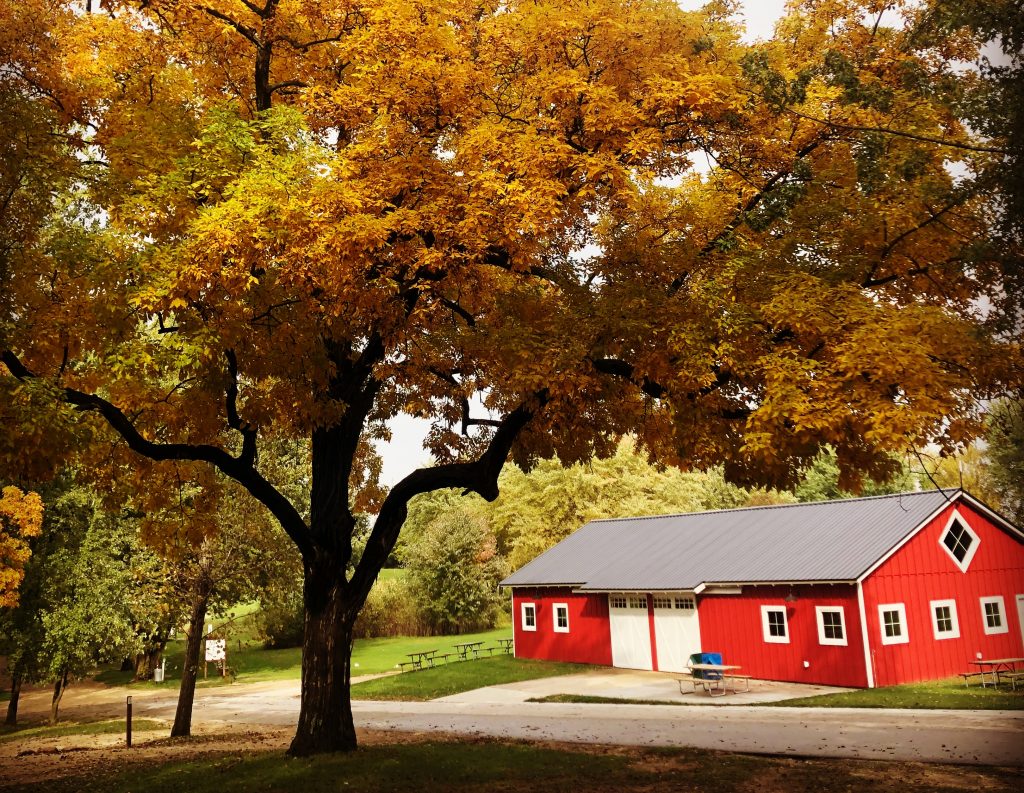 The Barn at Green Lake Campground is truly a cornerstone of the park, built with fine craftsmanship to be enjoyed by all. Home to our kid's crafts, entertainment, special events and more. Campers are welcome to utilize this shelter to gather with friends and family.
Play Ground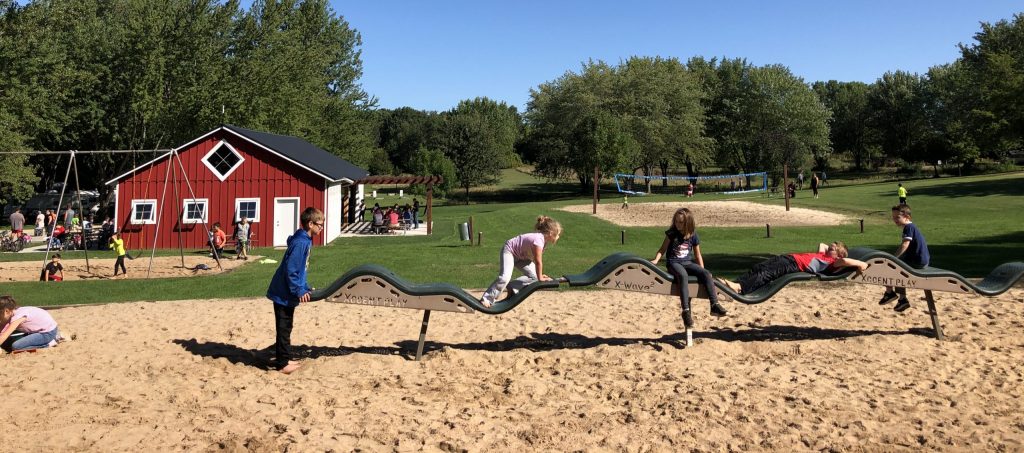 Our playground is centrally located in the park. A fun space for children, and the spot where campers gather to climb aboard our hay wagon for a ride through the park. Sunshine, green grass and picnic tables make the playground a great place to gather the family.
General Store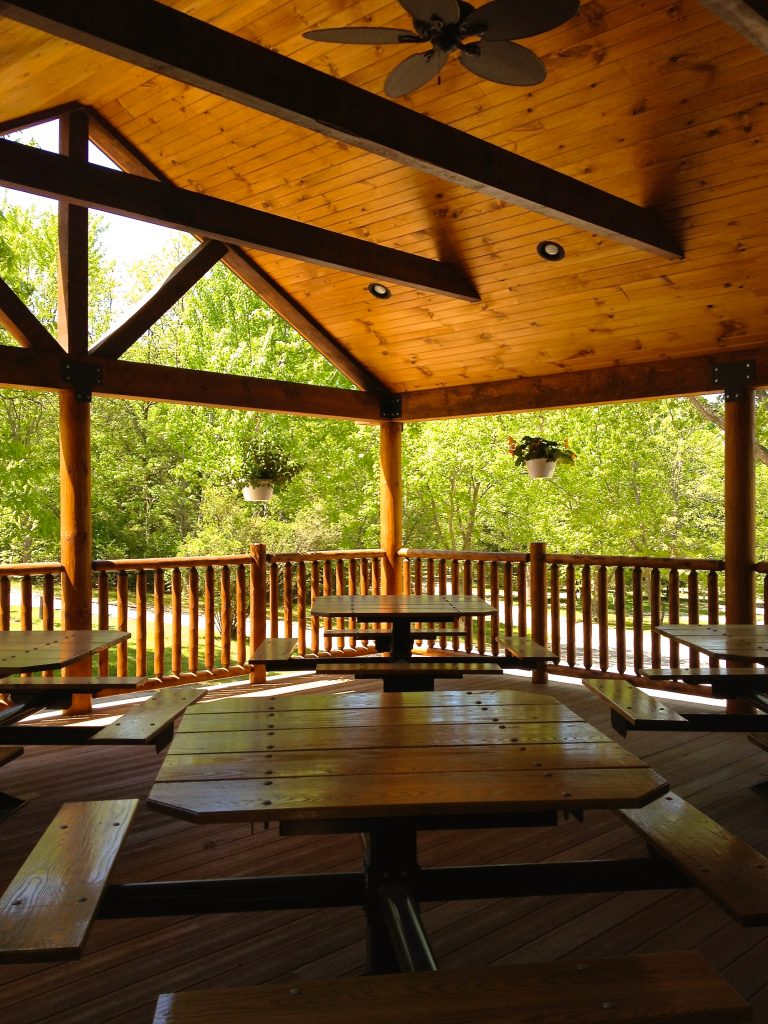 The General Store is stocked full of necessary supplies and tasteful gifts. We offer delicious smoothies, ice cream, fresh bakery and Guth's Candy. Coffee, tea & espresso drinks are available all day long. We offer all the comforts to make your experience at Green Lake Campground, second to none.
Mini Golf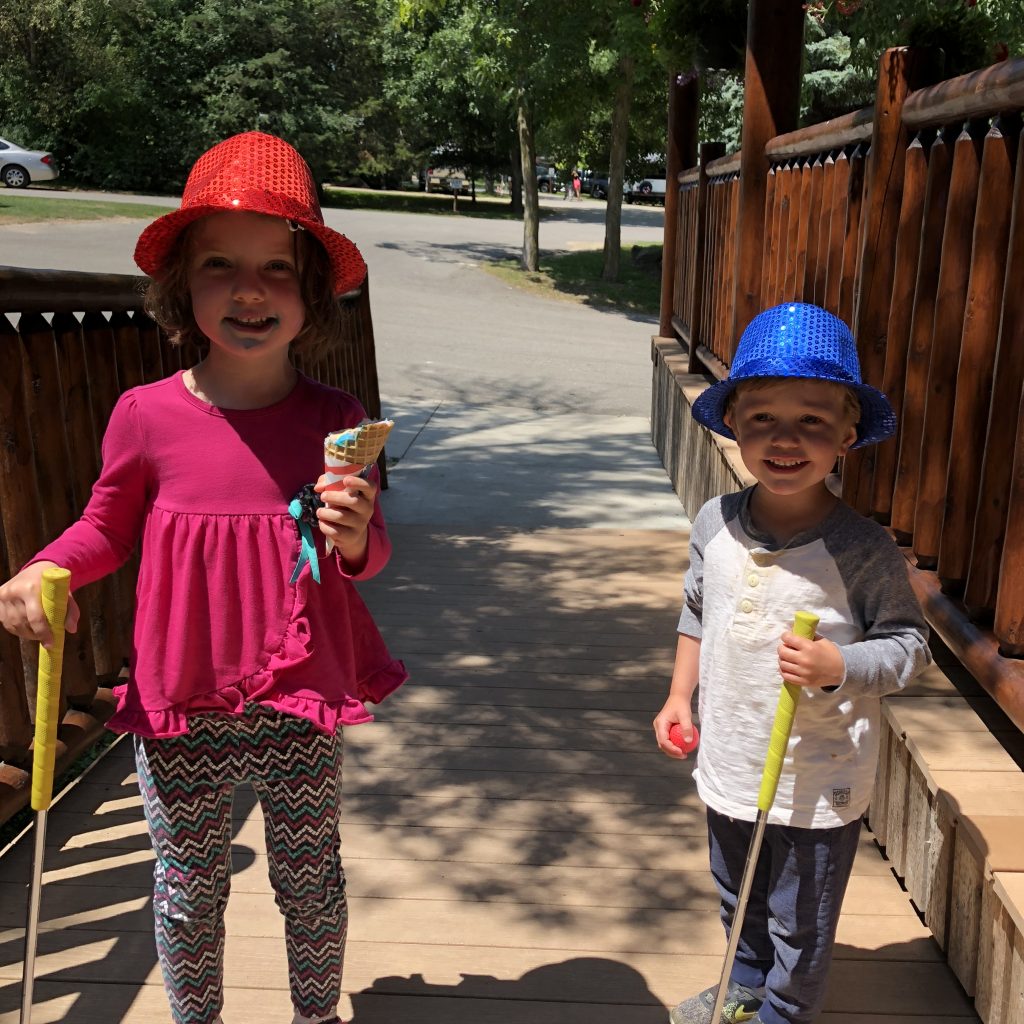 Fun for all ages, our mini golf is free with unlimited play for campers. Scorecards are available in our General Store, along with putters and golf balls. Come play a round with your family and spend some quality time together, surely that amounts to a hole-in-one!
Horseshoe Pits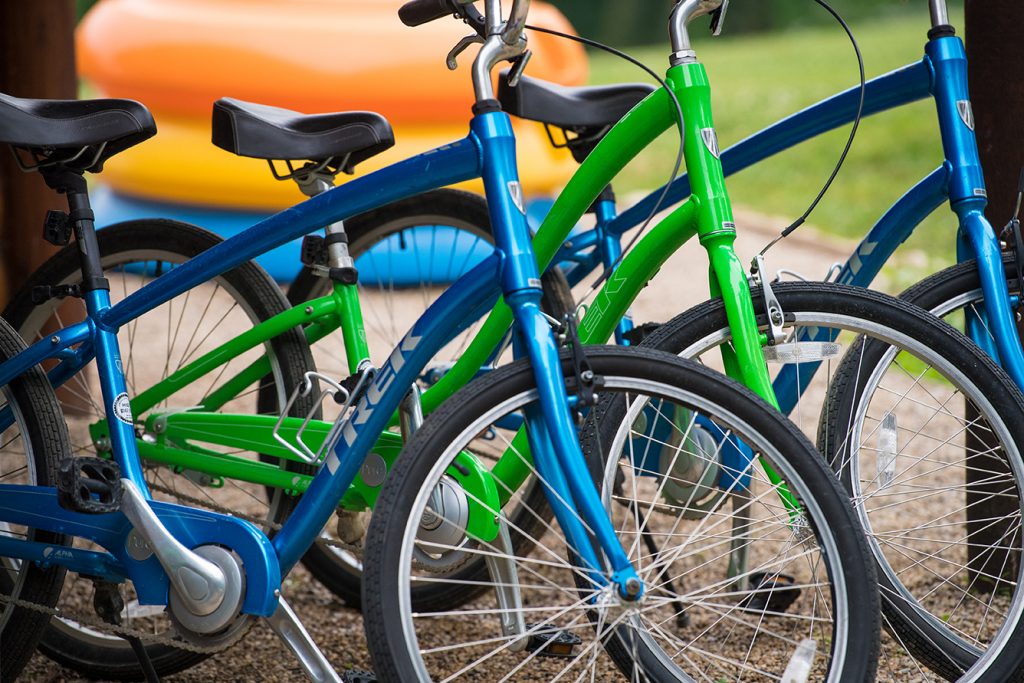 Green Lake Campground has three state-of-the-art horseshoe pits. Play a leisurely game with your friends, or test your skills by joining our holiday tournaments. Stop in the General Store to reserve your set of horseshoes, and then get busy throwing some ringers.
WO Facilities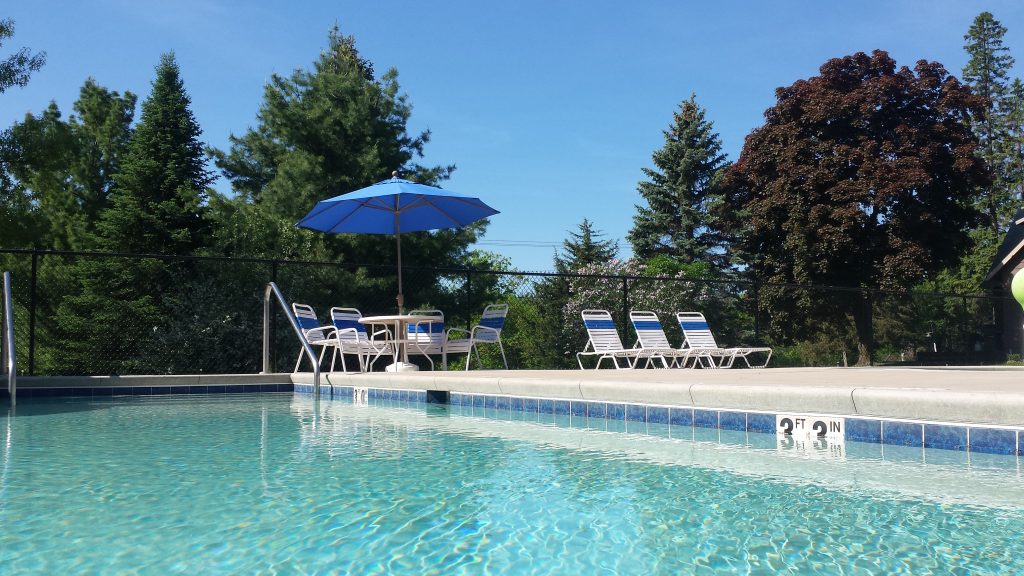 Whispering Oaks is a seasonal-only section of Green Lake Campground. Residents enjoy private facilities featuring two sparkling pools, fitness center, camp store and clubhouse.
Hiking Trails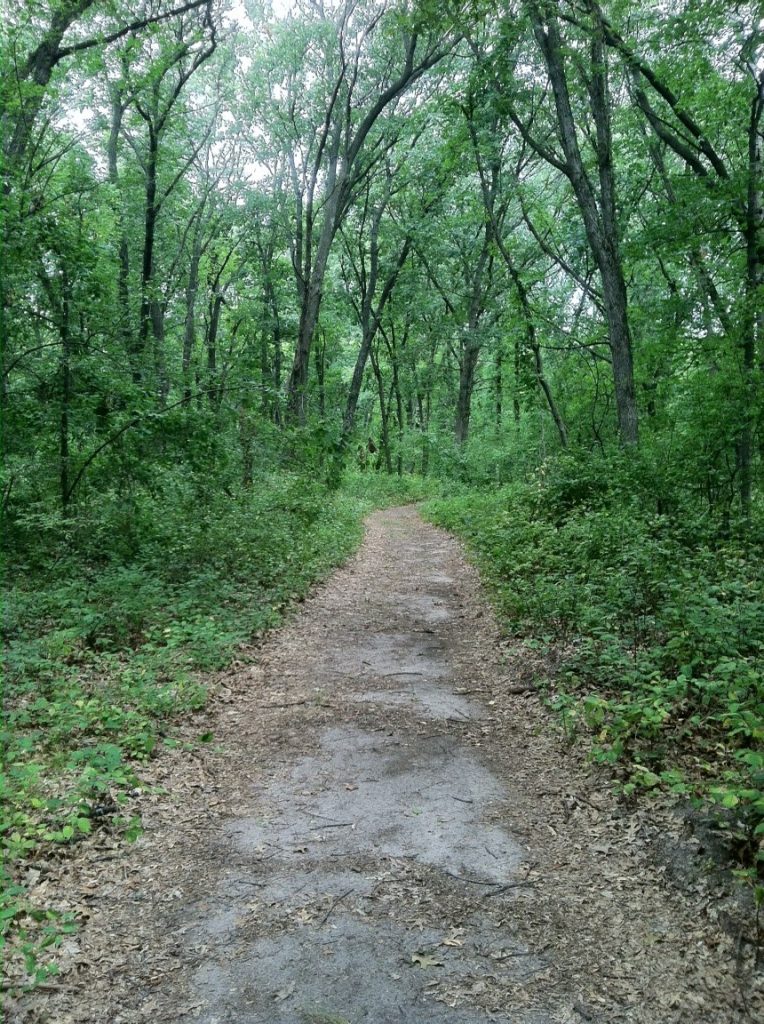 The hiking trails at Green Lake Campground offer guests the ability to connect with nature, and enjoy a true outdoor experience. Our 40-acre nature preserve consists of winding trails through mature hardwoods, home to many songbirds and animals. Just breath, and take it all in!